Capabilities: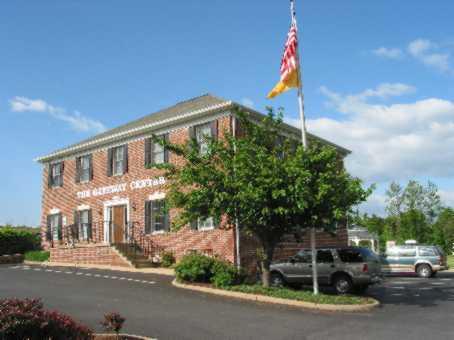 FSE Office and Manufacturing Facility

Conveniently located near
Washington, DC. in
historic Warrenton, Virginia



Freestate Electronics - Providing custom design solutions since 1991

Since 1991 Freestate has provided electronic solutions, including custom RF instrumentation, to meet the needs of our government and commercial customers. Our design and manufacturing expertise spans the requirements of high volume, low cost products, such as are present in the CATV industry, to high reliability and functionally complex instruments, as often demanded in government applications. These base capabilities are supported by a team of dedicated employees specializing in program management, quality assurance, purchasing, and inventory control.

Engineering

Our specialty is the design of processor controlled RF products. The Monopulse Beacon Test Set is an excellent example of our ability to successfully integrate processor and real-time digital control functions with complex RF circuit functions.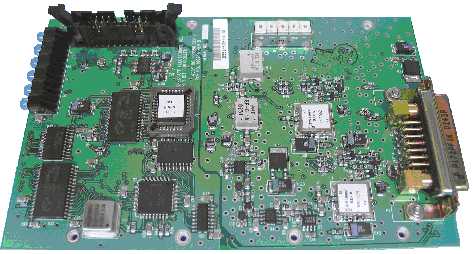 Typical RF PC Board Design



Our technical work force includes highly skilled engineers and technicians that utilize the most modern CAD and CAM software tools available. We also possess an extensive set of digital and RF test instrumentation to support new product development and to verify the performance of manufactured product. Many of our production PCB, Module, and system level test processes are automated so as to best utilize our test resources.

Manufacturing

FSE has staffed and equipped an entire building level to meet our manufacturing requirements. A dedicated Production Manager leads the manufacturing group that is comprised of a complement of highly skilled assembly and test technicians. Additional building space is allocated to support the operation of independent Inventory and QA processes. The use of automated test verification tools enables an efficient, yet extremely thorough, production test process.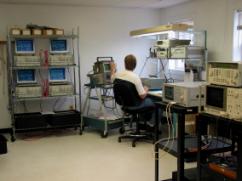 Production Test



Prototype and small to medium quantity production orders are processed in-house. Since Freestate owns the building it occupies there is considerable flexibility in our ability to allocate resources to meet the specific needs and demands of any project or customer.

Program Management

Our Program Management staff has years of experience in interfacing with, and satisfying the programmatic requirements of, our various customers. Included among our capabilities is a high competence in contract management, configuration control, technical documentation and report generation, data retention and archives, inventory control, order processing, and project tracking and planning.

Quality Control

Freestate maintains a comprehensive, ISO9001 based, quality control system. The effectiveness of this system is monitored, and periodically audited by, our experienced Quality Assurance Manager. We have instituted numerous processes that maximize the quality of all of the products we design, manufacture, and deliver. Among these are written test procedures for all PCB, Module, and System level tests. The effectiveness of our quality system is proven by our high level of customer satisfaction and by our extremely low rate of product returns.